About me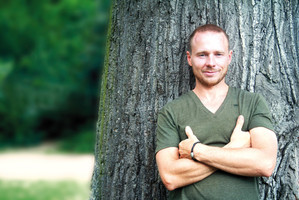 Due to my sensibility for alimentation, I recognised from an early age that food is more than just the wish to be full up.
My initial vocational wish of "chef" did not correspond in the least to the notions I fostered of intelligent nutrition and so I decided to firstly partake in a business training course in the catering and hotel industry.
In 2006 I met my now teacher, Jörg Krebber, at a workshop and found there all the knowledge of healthy nutrition which I had always suspected existed.
Simple, effective and undogmatic.
No new nutrition doctrine but rather, fundamental insights into the relationships between acids and bases and the Western model of Yin and Yang.
I am an avid student of Jörg Krebber, have organised talks and cookery workshops.